Delivery Policy
Shipping Orders Everyday Worldwide!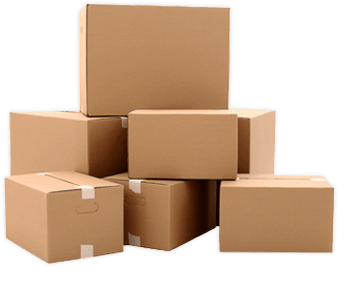 We use a combination of delivery contractors to ensure you receive your order as quickly as possibly as we understand how important it is to you.
Delivery Policy
After ordering online, you will receive an email confirmation from us containing your order details (if you have provided your email address). We will normally confirm receipt of your order within a few minutes of ordering. We will attempt to send your goods via Australia Post, Fastways, StarTrack Express, Australian Air Express (AAE), TOLL, Couriers Please or Officeworks Mailman service within 1-2 working days; however if goods are unavailable delivery will take a little longer. We choose the most efficient contractor for your location and delivery.
PLEASE NOTE: All couriered deliveries are for phyiscal addresses only and cannot be delivered to PO Boxes.
If you wish to query a delivery please contact us at hello@partyloonspartyco.com.au. Please include your order number for easy tracking.
CUT OFF TIMES FOR NEXT DAY DISPATCH
Cut off time for next day dispatch for all orders is 11:00am AEST (Midday) Monday to Friday. For any orders received after 12:00pm on weekdays and anytime over the weekend, your order will be dispatched on the next business day, however in some instances,next day dispatch may not occur due to the workload in the warehouse.
IS EXPRESS POST AVAILABLE?
We understand sometimes you need your items super fast. If this is the case then we recommend you select the Express Post option during checkout as this will guarantee your order will be shipped the next day if ordered before midday (11am) Monday to Friday and also provided you are within the Australia Post next business day delivery network you will get your order on the next business day. If you are outside of the metropolitan regions as per the Australia Post Next Day Delivery Network your order may take two business days. PLEASE NOTE: Currently Australia Post's Next Business Day Delivery Guarantee doesn't stand with Covid-19. Express Post is still the fastest option, and we may use another Carrier to provide a faster service.
DELIVERY RATES
We are pleased to offer the following shipping rates based on your order total. All prices below are listed as Regular Shipping. If you require your items to be shipped via Express Post, please contact us at hello@partyloonspartyco.com.au for a quote. Please include the PostCode for the quote.
STANDARD (REGULAR) SHIPPING
Order Total - $0.00 - $99.99 - $9.95 FLAT RATE REGULAR SHIPPING
Order Total $100+ - FREE REGULAR SHIPPING
ALL orders are shipped via a trackable delivery service, due to the unrealiability of cheaper options (Letter Post)
EXPRESS POST
Order Total - $0.00 - $99.99 - $19.95 FLAT RATE EXPRESS POST SHIPPING (excludes BULKY items)
Order Total - $100+ - $25.00 FLAT RATE EXPRESS POST SHIPPING (excludes BULKY items)
Any BULKY ITEMS as marked - POA - please contact us for a quotation.
Express Post is automatically calculated during checkout, if your order is BULKY items under the Express Post option, it will not be shown during checkout.
If you still require express post on your order, please email us and we can package up the order and provide you with an Express Post quote.
WEIGHT & BULKY GOODS SURCHARGE
All freight providers in Australia calculate weight physically as well as cubed. Freight is charged by the higher weight. Cubed weight is measured at 250kg per cubic metre. Cubic weight is calculated by multiplying length x width x height in metres, times by 250.
Our website has flagged items that will have a BULKY GOODS SURCHARGE, and will automatically be added to your cart.
DELIVERY LEAD TIMES FOR ORDERS
Whilst we can ensure that we will ship your order on time, we cannot guaratee delivery days, dates or times, however we can give you an estimated guideline of when you can expect your order to be delivered.
| | | |
| --- | --- | --- |
| STATE/AREA | PARCEL POST (DAYS) | EXPRESS POST (DAYS) |
| Brisbane Metro | 1-3 Business Days | 1-3 Business Days |
| Sunshine & Gold Coast and Toowoomba | 1-3 Business Days | 1-3 Business Days |
| Queensland Regional (including Far North QLD) | 2-6 Business Days | 1-3 Business Days |
| Sydney & Melbourne Metropolitan | 2-5 Business Days | 1-4 Business Days |
| Outside Metropolitan Area & Regional NSW & Victoria | 4-7 Business Days | 2-5 Business Days |
| South & Western Australia and Northern Territory | 7-14 Business Days | 3-5 Business Days |
PLEASE NOTE: These delivery lead times are purely guides and once the order is in the hands of Australia Post or the Courier we cannot guarantee delivery days & times.
TRACKING NUMBERS & DELIVERY QUERIES
Once your order has been dispatched we will provide you with a tracking number which we send to you in an email with the name of the delivery contractor your order has been sent with. If you do not receive any emails from us, pleaes check your junk/spam folder and if you still have not received correspondence from us then please email us immediately so we can ensure your details are correct in our system and forward the emails to you.
In the unlikely event your order has not arrived within the above guidelines, then please contact us immediately by email with your order number and we will follow up with the courier or Australia Post to see where your order is hiding!
DAMAGED OR MISSING ITEMS
Whilst we take great care to ensure you receive your goods quickly and in good condition, we cannot guarantee how well the couriers or Australia Post will handle the parcels whilst in transit. For parcels that have fragile items, we do package them to minimise damage and also mark the boxes/packages as FRAGILE.
In the event your item/s are damaged upon arrival please contact us immediately by email including a photograph of the damaged goods whilst still in the box they were sent in. A photograph of the outside of the damaged parcel would also be advisable that way we can forward the images to the delivery contactor for investigation. Should you believe your parcel is missing, please contact us immediately if the goods have not been delivered within the estimated delivery times above. We will commence an investigation with the delivery contractor to commence locating your parcel for you.
WHAT IF I'M NOT HOME TO TAKE DELIVERY?
Whilst we cannot guaratee a day or time the courier or Australia Post will deliver your parcel, you can provide an "ATL" (Authority to Leave) the goods in a safe & nominated location on your premises if you think you will not be home at the time of delivery. Whilst many customers utilise this option, we do not recommend the ATL if you're going to be out for a lengthy period of time or if your parcel can be damaged from the weather or seen from the street. Once you provide an ATL you take full responsibility for those goods and a claim for lost, damaged or stolen goods will not be accepted. PLEASE NOTE: Due to COVID-19, our shipping partners are automatically claiming "ATL" if no one is home, they will leave your parcel in a safe place if it is safe to do so, otherwise card to the closest Post Office, or arrange Re-Delivery Card will be left behind.
You can also choose to have your order delivered to your workplace or an alternative address where someone is available to take delivery of your parcel.
If you are not at home at time of delivery, generally there will be a calling card left in your mailbox. Australia Post parcels get re-directed generally to the local Post Office. All details are generally located on the Calling Card, including our Courier partners.
INTERNATIONALSHIPPING - WE ARE CURRENTLY NOT SHIPPING OVERSEAS DUE TO COVID-19 CAUSING SHIPPING DELAYS
We now ship worldwide. Some exclusions apply due to restrictions of the destination country.
International New Zealand / USA / South East Asia (Hong Kong etc.) - $25.00 Flat Rate (up to 2kg dead weight)
USA orders take around 10 business days for delivery. New Zealand is 2-3 Business Days. South East Asia deliveries take around 5-7 business days. All orders are sent tracked and signed for. If you want delivery sooner, Express Courier Service is an option. Please send us a copy of your shopping cart via email to hello@partyloonspartyco.com.au for a customised quote. Some bulky items such as Pinatas for Example are not sent internationally. This information is noted on the item descriptions. Orders over 2kg may attract additional freight fees. If necessary we will contact you. This is a rare occurance.
IN-PERSON COLLECTION
Pick Up from our NORTH LAKES QLD location is allowed, however please wait for contact from us to let you know it's ready for collection. This is due to the fact that stock isn't normally held at our Location, as it's shipped in from other warehouses around the country.